This book provides practical advice and actionable insights to improve your marketing game — anywhere. Discover new models that you can use today to increase sales, margin, and brand equity.
The five-hour investment required to read this book will yield dividends for the life of your brand. And as a friend of the Duffy Agency, you are eligible for a special 20% discount on the book; see below.
BUY NOW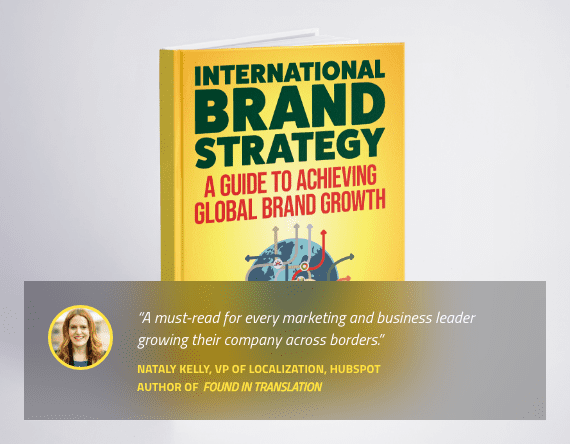 International Brand Strategy
Beat the competition, win new customers,
earn higher margins — anywhere.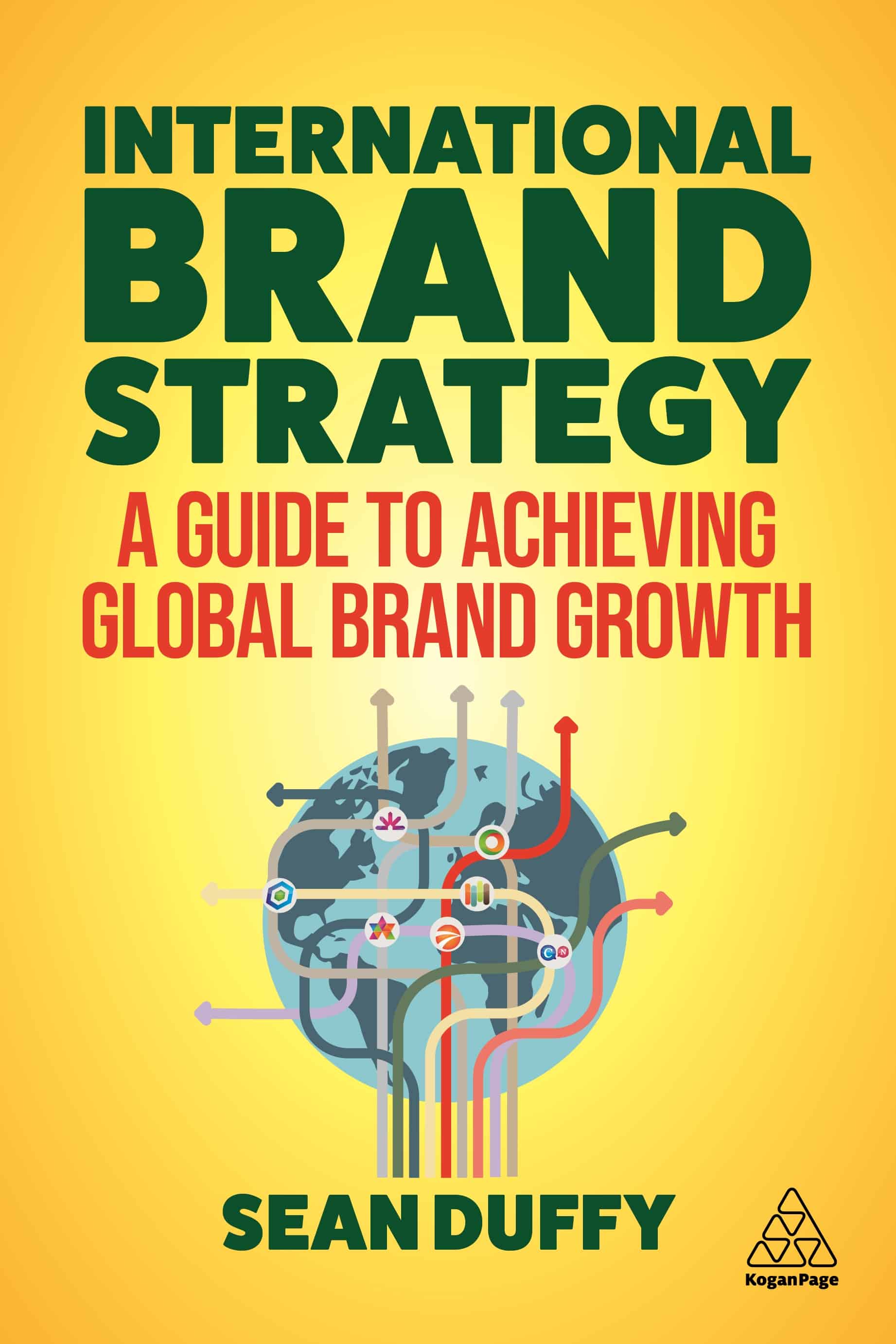 International Brand Strategy will help you:
Attract more of the right customers to your sales pipeline

Turn first-time buyers into life-long advocates

Develop a competitive advantage that can't be copied

Launch faster with a repeatable methodology for any product, industry, or region
Too many companies today are glutted with data yet starved for insight. They excel at tactics yet flounder with strategy. The results of their marketing efforts are clear when measured by web analytics and re-tweets but less so when it comes to operating profit and brand valuation. You can have both when you plug tactics into a sound strategy for your brand. This book will show you how.

A strong brand helps drive sales. But just as important, it allows you to charge a premium price that increases profits. It fosters customer loyalty, which increases the probability of future sales. It also makes it easier to recruit top talent.

These are fairly compelling arguments for why business leaders should attend to their brands with the path prescribed in this book.
International Brand Strategy
Preview
After decades spent practicing and teaching international marketing strategy, Sean Duffy has condensed a career's worth of advice into one easy-to-follow guide for developing better business results through stronger brands.
This book provides executives with actionable advice and delivers a comprehensive foundation for marketing students.

TAKE A LOOK INSIDE
PART ONE lays the groundwork for sustainable success in foreign markets with practical guidance and examples.
01 Why brands fail abroad
02 Domestic vs. international marketing
03 Reducing risk
04 Defining your approach
05 Being understood in foreign markets
06 Alternatives to translation
07 Planning for departure
PART TWO focuses on creating value for customers in the market and competing with local brands.
08 Balancing short- and long-term growth
09 Developing a competitive advantage
10 Defining a strategy to compete
11 Building brand equity
12 Net perceived value
13 Creating value
14 The commodity caveat
International Brand Strategy
Available Globally - Get Your Copy
For bulk orders, contact Kogan Page directly to receive a discount code and information on customized covers.
International Brand Strategy
Special Discount Code
Recipients of the Duffy Agency's newsletter receive a special discount on International Brand Strategy when purchasing from Kogan Page. If you are not on our mailing list, sign up now to receive our newsletter and the 20% discount code. We value your privacy and will not share your information.
International Brand Strategy
Global Reviews
"The hyper-practical (and uber-inspiring!) guide to taking your brand global. (Hint: It's way more than running your website copy through Google Translate!)"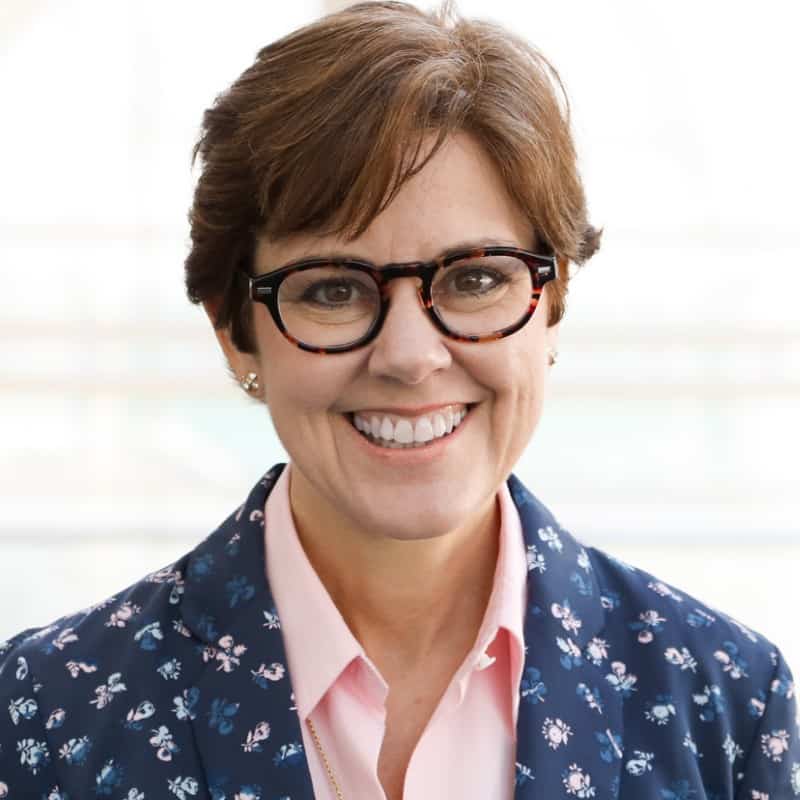 Ann Handley
Chief Content Officer, MarketingProfs
Author of Everybody Writes
Boston, USA
"Sean Duffy's book, 'International Brand Strategy', is like its author: all at once highly entertaining and dead serious, deeply structured and brimming with practical tips. If you are a marketing practitioner it will become your bedside reading… with pen and paper to jot down those new ideas in the middle of the night. If you are a top executive, go straight to Chapter 11 (no joke) and discover how you can build brand equity, intentionally. And if you are a business student, this may well be your passport to a successful international career!"
Donovan Hawker
Founder, Hawkers & Partner; Lecturer, Sorbonne University (CELSA)
Paris, France
"Value is as perceived in the eyes of the buyer, as the L'Oreals, Nestles, Unilevers and P&Gs of the world have discovered and learnt to exploit. Sean Duffy shows you the way to do it too! Sean has condensed his 30 years of handling strategic marketing and brand development exercises over 6 continents in a slim, practical but comprehensive book. It provides a framework of understanding the issues, analyzing the options, and developing the actions needed to avoid the pitfalls in carefully crafted chapters."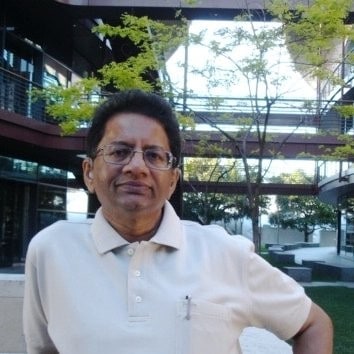 Sanjay Kumar, Ph.D.
Strategy and Operations Professor, Delhi School of Business
Delhi, India
"Sean has captured both the 'how' and, more importantly, the 'why' in building successful multinational marketing efforts. I'm happy that TAAN Worldwide has played a supporting role over the years as Sean traversed the globe acquiring the wisdom he is now sharing with everyone."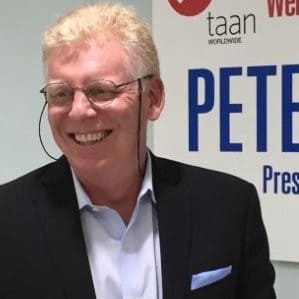 Peter Gerritsen
President, Taan Worldwide
Boston, USA
"You're just about to enter a new market with your brand. Excited? Consider this: the odds are high that you will fail... If you don't want to become another sad statistic, then this book is a must read!"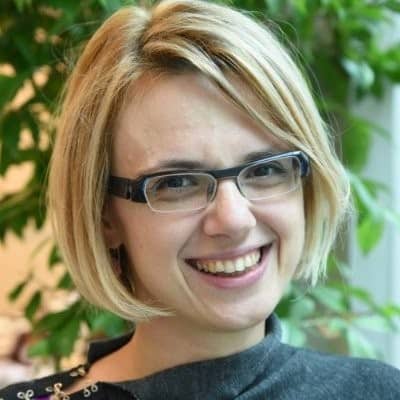 Dr. Ana Iorga
CEO and Chief Neuroscientist, Buyer Brain
Co-editor & Author of Ethics in Neuromarketing
London, England
"This book is very practical with useful methodologies and concrete case studies. I'm really eager to see the Chinese edition quickly, so it will be a timely gift for those Chinese companies and marketers who are planning to run, or are already operating businesses abroad. Marketers can take this book as a 'marketing bible' for international market entry and operations."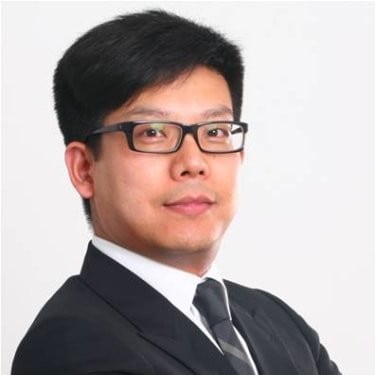 Edward Zhang
Founder, ZEN.EST Public Relations
Shanghai, China
"Sean Duffy's book is truly a gem. A must-read for every marketing and business leader growing their company across borders."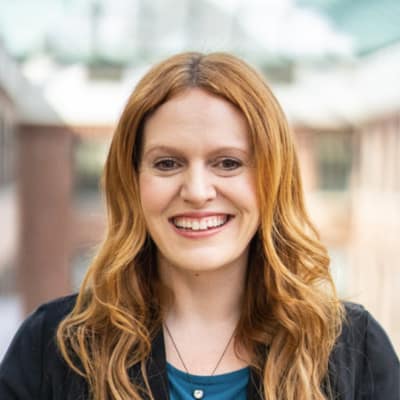 Nataly Kelly
VP of Localization, HubSpot
Author of Found in Translation
Dublin, Ireland
"Sean writes from the perspective of someone who has pondered the vagaries of product naming while standing in a shop in rural Ethiopia, reimagined adapting automotive ad copy sitting in a sleek conference room in Sweden, and walked the streets of Beijing to meet with engineers to find insights on a client's QA testing. He's a practitioner who knows what works and why, and any marketer who wants to sell internationally or adapt a global brand locally would do well to follow his lead."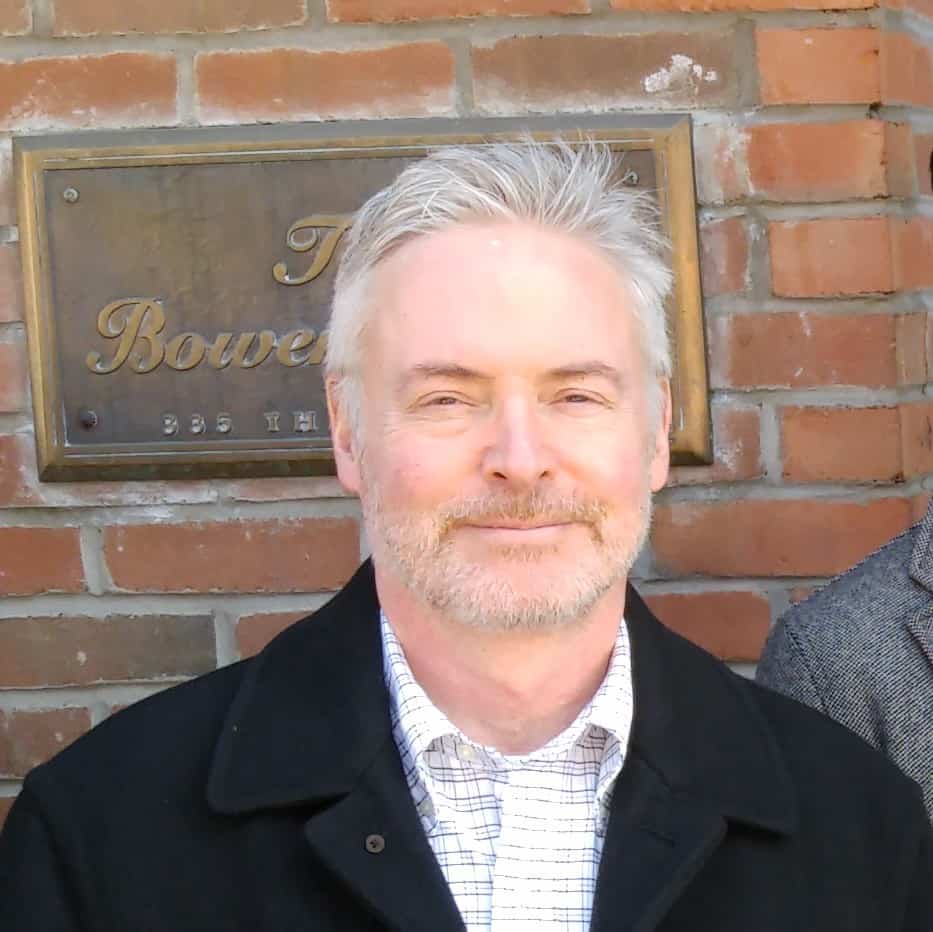 Jonathan Salem Baskin
President, Arcadia Communications Lab
Author of Branding Only Works on Cattle
Chicago, USA
"Sean Duffy removes all the fuzziness from marketing and brand management with his new book. He clearly demonstrates how to grow brands and how to grow as marketers. Several classes of my master students have developed into skillful marketers implementing the ideas from this book. Recommended reading for anyone serious about building brands and business."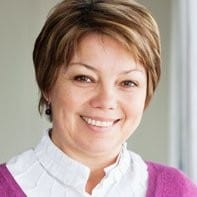 Veronika Tarnovskaya, Ph.D.
International Marketing Researcher and lecturer, docent,
Lund University School of Economics and Management
Lund, Sweden
"Today global marketers don't hesitate to turn to independent agencies for international work. Sean Duffy, CEO of one of the most proficient, explains how. If you are looking for the definitive hand guide on how to successfully market your brand across borders, this is it."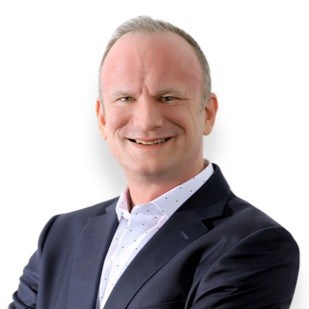 Elliot Polak
Chief Consultant, Social Dividend Global
Dubai, United Arab Emirates
International Brand Strategy
About Sean
Sean Duffy is the founder and CEO of Duffy Agency, a strategic marketing consultancy based in Boston, USA and Malmö, Sweden.


He is Adjunct Professor in International Strategic Marketing at Lund University School of Economics & Management, Sweden and contributes to its Masters Programme in Entrepreneurship. He has served two terms as European Governor of TAAN Worldwide aand was previously creative director with MullenLowe Group / IPG in Stockholm, Sweden.


When he's not consulting, writing, or speaking about international marketing strategy, Sean enjoys spending time with his family exploring the wilds of northern New England, the serenity of southern Sweden, or the beach life of Brazil.